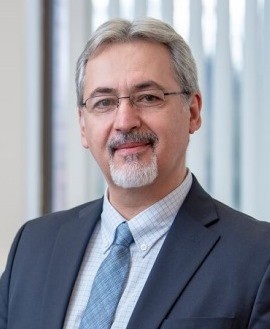 Dr Pavlov is professor at the Feinstein Institutes' Institute of Bioelectronic Medicine and professor at the Department of Molecular Medicine, within the Donald and Barbara Zucker School of Medicine at Hofstra/Northwell.

Dr Pavlov graduated with a PhD from Sofia University "St Kliment Ohridski" in Sofia, Bulgaria. Following a post-doc at Robert Gordon University, Aberdeen, UK, he joined the Feinstein Institute in 2002.

Working with Dr Kevin Tracey, Dr Pavlov has pioneered research revealing the role of brain and peripheral cholinergic signaling in the regulation of immunity. His current research focus is on the role of the brain and the vagus nerve in the regulation of inflammation and metabolism, and the use of new cholinergic therapeutic approaches in sepsis and obesity-driven disorders. Dr Pavlov is currently vice-president of the International Society for Autonomic Neuroscience.